We've Got You Covered
Keating Plumbing & Heating is dedicated to providing you the
highest level of quality service and expertise.
Your Home Should Be Comfortable – No Matter The Weather.
If your heating and cooling system isn't performing well, you need a solution as soon as possible. When that happens, Keating Plumbing and Heating is ready to get your system back in working order. Our experienced technicians can take on any obstacle your home comfort system throws at you—whether it's time for an emergency repair, a regular tune-up or a new system installation. Schedule your appointment by calling Keating Plumbing and Heating at 603-876-4447 or contact us online.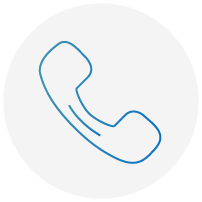 Special Offer
Receive up to $1,200 in rebates* on a new Lennox system! Call Keating Plumbing and Heating today!
---
603-876-4447
Schedule an Appointment Today
Keating Plumbing and Heating has proudly served the Marlborough area for years. Get in touch with us today to reach the ultimate in home comfort.
"I just wanted to say thank you for your help today. We found out last night that we didn't have any hot water and were totally lost on how to fix. Even though we weren't existing customers, we were treated as if we were with you for years. All I can say is WOW! The service was exemplary. The technician was thorough, friendly, and took the time to show me how everything should work. He is a credit to your company. Great work all around. Thank you to you and your team for a job well done."
– Steve
"I would definitely recommend Keating to friends and I'm a big fan of my heat pump. Several neighbors have inquired about it and have come to see it. I'm attempting to have my renovated home LEED certified and, if it works out, will have some open houses to let folks come and see its green features. The heat pump will certainly be part of that. I was glad to find Keating which had such great experience and training in installing these systems."
– Theresa
No matter whether your home needs a regular furnace tune up or new equipment,
you can depend on Keating Plumbing and Heating for every HVAC service need.
Serving These Communities and More
Brattleboro, VT
Harrisville, NH
Keene, NH
Richmond, NH
Sullivan, NH
Troy, NH
Chesterfield, NH
Hinsdale, NH
Marlborough, NH
Rindge, NH
Surry, NH
Westmoreland, NH
Dublin, NH
Jaffrey, NH
Peterborough, NH
Spofford, NH
Swanzey, NH
Winchester, NH

About Keating Plumbing and Heating
At Keating Plumbing and Heating, we're proud to offer products from Lennox® – a company whose dedication to your home comfort matches our own. We have the experience and skills to find the correct HVAC solution for your home, whether you need a small repair or a new system. Trust us to take care of your home and we'll make sure you're comfortable at all times. Call us at 603-876-4447 or contact us online so we can work together toward total home comfort!
Keating Plumbing and Heating