About Us
We've been keeping homes comfortable throughout Marlborough since we started out in 1958.
Keating Plumbing, Heating and Cooling has offered quality HVAC services in Marlborough, NH and the surrounding area since 1958.
We're proud of our licensed and fully trained technicians and how helpful they are when it comes to customers like you. Between a tremendous amount of experience and attentiveness, you can feel good knowing our skilled professionals have got you covered.
Whether you're new to us or are a regular we know by name, we'll treat you as if you've been with us for years. When you need air conditioner installation or 24-hour emergency repairs on the coldest night of the winter, you can count on our courteous technicians to explain their work and promptly provide quality service.
We take pride in taking care of your home. That's why we wear booties during installation and service work to keep your flooring clean.
Once we're finished with our work, we'll leave a comment card with you so you can let us know how we performed. Since we're in the business of serving others, we think communication with our customers is just as important as taking care of your HVAC system.
At Keating Plumbing, Heating and Cooling, we're committed to providing friendly service and making your home more comfortable. We're ready to help when you need heating and cooling services like repair, maintenance and installation in Marlborough. We service most makes and models.
Call us at 603-556-8724 or contact us online to request an appointment today.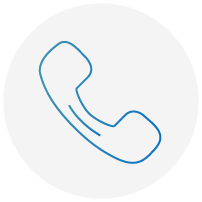 Maintenance Check
Call Keating Plumbing and Heating for a maintenance check today!
---
603-556-8724
"I am writing regarding the installation of my air conditioners by your company and especially the 2 installers who did the work. These 2 men were courteous and outstanding as far as knowing their job. I felt it necessary for you to know that these 2 men represented your company in the highest degree."
– John M.
Schedule an Appointment Today
Keating Plumbing and Heating has proudly served the Marlborough area for years. Get in touch with us today to reach the ultimate in home comfort.
Serving These Communities and More
Brattleboro, VT
Harrisville, NH
Keene, NH
Richmond, NH
Sullivan, NH
Troy, NH
Chesterfield, NH
Hinsdale, NH
Marlborough, NH
Rindge, NH
Surry, NH
Westmoreland, NH
Dublin, NH
Jaffrey, NH
Peterborough, NH
Spofford, NH
Swanzey, NH
Winchester, NH

About Keating Plumbing and Heating
At Keating Plumbing and Heating, we're proud to offer products from Lennox® – a company whose dedication to your home comfort matches our own. We have the experience and skills to find the correct HVAC solution for your home, whether you need a small repair or a new system. Trust us to take care of your home and we'll make sure you're comfortable at all times. Call us at 603-556-8724 or contact us online so we can work together toward total home comfort!
Keating Plumbing and Heating